X-20 Dyna Soar Nose cone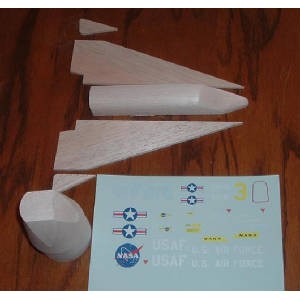 X-20 Dyna Soar Nose cone kit. Includes painting patterns and decal sheet. Originally designed for the Fliskit Duece's Wild but can be adapted for other BT-60 models. There is also a BT-80 version of this nosecone.
Note* because of the wings this cone requires a model with large fins and will need extra nose weight. Stability is the responibility of the builder.